Buy 300 Win Mag Online
300 Win Mag For Sale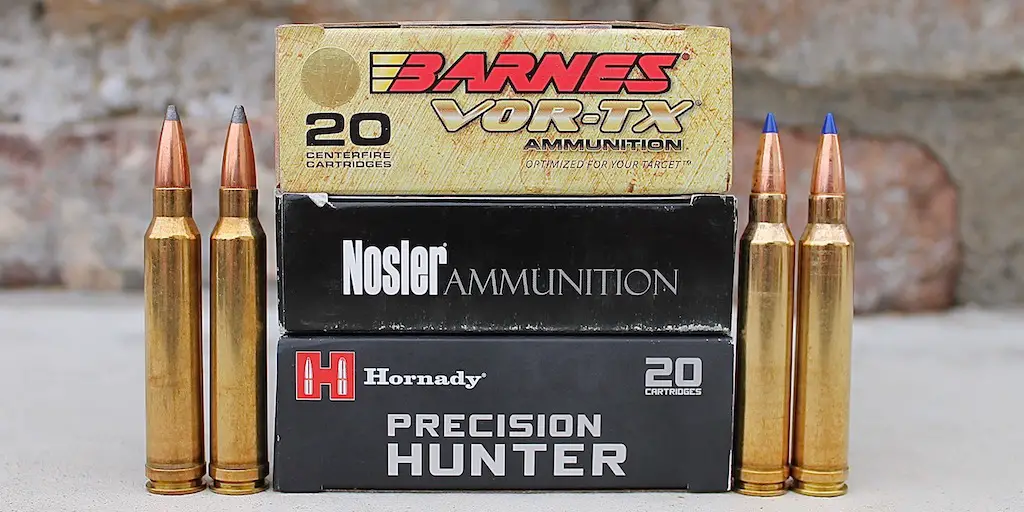 We carry bulk 300 Win Mag ammo For Sale at affordable prices today. Have you been looking for 300 Win Mag In Stock? then you are lucky to be in the right place. Browse and get to know about our top-notch 300 Win Mag Rifle Ammo only at Huntsmanammo.com
History About  3oo Win Mag Ammo
The 300 Win Mag Ammo is a belted magnum cartridge known as 300WM and has a bottleneck design that helps it to fit in a standard action rifle. It was developed in 1963. Winchester created this cartridge for multipurpose.
Professional and expert shooters and hunters prefer using this cartridge because of its versatility. This cartridge is popular among customers. It provides amazing long-range performance even though the bullets are heavy.
Its exceptional performance makes it superior to the other standard cartridges of different ranges or niches. It has a great velocity and super speed, making it a perfect choice for both medium-range targets and long-range targets. However, you can also use it for short-range targets.
This cartridge can be used for many purposes like hunting big animals such as sheep, bighorn, elks, or even moose, and many others. Moreover, it can be used for self-defense and home security. Many law enforcement departments and authorities also utilize 300 Win Mag Ammo.
Furthermore, police and the military often used this cartridge for different purposes. It is the best cartridge for long-range target shootings. People love to purchase this cartridge, it is always high in demand. Due to this reason, the stocks get short. You might find it difficult to get this cartridge in a store near you.
However, we have bulks of 300 WM here at our online store. You can purchase as much amount of ammo as you want. We have 300WM and other ammunition manufactured from top brands is available. Check out our best-selling 300WM brands.
Best-Selling 300 Winchester Magnum
Nosler Trophy Grade .300 Win Mag: It weighs around 180 grams and it is 1.38 inches in length when measured. It is one of our best-seller products and brand.
Norma Whitetail.300Win Mag It has a pointed soft point (PSP) with a pointed tip. The bullet casing is made of brass and the ballista. It has a weight of 150 grains.
Hornady Precision Hunter .300Win Mag: It is a preferred cartridge for playing medium to large-scale games because of its phenomenal performance and super speed.
Hornady Superformance .300Win Mag: It has a Super Shock Tip and a brass cartridge casing. Its ballistic coefficient is 0.48 G1 makes it particularly suitable for medium and large-scale games. It has a muzzle velocity of 3130 fps and muzzle energy that extends between 3915-foot pounds to 3917-foot pounds, depending on the caliber of the bullet. It is a very budget-friendly and suitable choice for you.
Conclusion:
We are dedicated to providing you with first-class quality 300 Win Mag in stock that is manufactured directly by some of the most recognizable names in the industry at the most competitive prices. No compromises are ever made when it comes to our products' performance or accessibility.
Cartridges for any specialty are available in our store, making it convenient for customers to shop here for everything they need. Additionally, you can buy them in bulk and have them delivered to your home at no extra charge. Place your order as soon as possible!
If you're looking for the best rifle to shoot and hunt, the 300 Win Mag is your best bet. The combination of its reliability and versatility makes it a suitable pick. Our company is known for selling high-quality ammunition at reasonable costs. Visit our store to get your favorite brand from us. We're offering free delivery. Place your order now!
$

510.00

Product Overview Sig Sauer Match Grade rifle rounds are engineered to excel in today's precision auto-loading platforms as well as bolt-action rifles. Consistent bullet weight retention with minimal velocity variations...

Add to cart

Quick View